What Our Clients Say

The Precise Apex Locator is being used at the clinic routinely to locate the apex during root treatment. Regardless of the root canal being dry or moist, the device works extremely precisely. Often X-rays cannot locate the apex as precisely as can Precise Apex Locator.
The learning phase regarding the display is easy and logical. Both sound signal and number indication on the display work very well.
The device does not require maintenance and is easy to clean.
The Precise Apex Locator has proved safe and reliable and without any discomfort for the patients
We have gained a lot of experience since the one apex locator we have had at our disposal, has been used in 7 different clinics ( by 4 different dentists ) and worked perfectly well every time.

Henrik Holm, DDS TANDLAEGERNE Clinic Copenhagen, Denmark

Maintenance of the endometer is very simple. Switching the unit on after few seconds the condition of battery on LCD display appears. Later the model of dental root canal is shown on display. The moving endodotic file is accompanied by its bar and in parallel in numbers on display. The position of the endodontic file is represented by sound . In most cases of the tests the measuring results were accurate and unambiguous.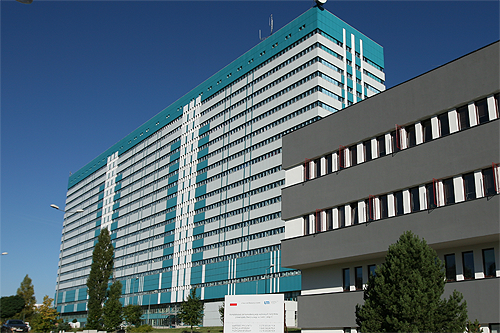 Prof.dr hab.med. Halina Pawlicka Medical University, Lodz, Poland

The Precise Apex Locator Compact PAL has been tested in our odontology clinic and is still successfully used at present. The device is convenient and simple to use, it does not react to ectra irritants such as saliva and blood. We recommend using it especially to those dentists who have no X-ray devices in their clinics. The accuracy and reliability was proved many times. It is impossible to measure the working length of canal only in case when dental root canal is calcificated.
Raimundas Stirbys, Doctor odontologist UAB RAIMISDENT clinic, Kaunas, Lithuania

I have worked with several electrometric apex locators, and why is it that Precise apex locator has become the prefered one? It is, as other apex locators, based on being able to measure the electric resistance on the point where the tissue in the root channel meet the periodontal fissure. The result of that is, as with all other electrometric root locators, that is not precise until you are reaching the apex. The device measures independently of there being blood, pus, tissue residues or rinsing agents in the channel and does it consistently. This is why in my opinion it belongs among the most reliable electrometric root locators.

Mads Lindkaer Jensen, DDS Braedstrup Implant Center, 8740 Braedstrup, Denmark
I visited BIO DENT Dental Clinic & Implant Centre, Dhaka, Bangladesh and I have given demo Smart PAL Apex locator to them and among all doctors of that dental office to apply to the patients. I meet with them and they given me very good feedback about accuracy and mentoring that is a most accurate Apex locator among all they used. Moreover light weight and charging hassle free device easy to handle. Visualization is also very fine.
Dr. MD,BDS,FCPS, DDS Farid Uddin assoc. prof. Head of dept.of Conservative Dentistry & Endodontics Pioneer Dental College & Hospital Dhaka, Bangladesh.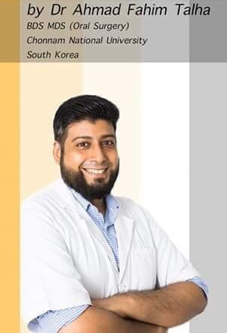 Dr. Ahmad Fahim Talha BDS MDS (Oral surgery), Chonnam National University- South Korea
We have used in our clinic for half a year two Precise apex locators Smart PAL supplied by Lumen company from Lithuania. We have performed many measurements with patients for endodontic treatment. The testing in clinic confirmed high accuracy of treatment in different ambient conditions in dental root canals. Device is portable and convenient to use. For us it was a new approach to endodontic treatment allowing using different monitoring systems (tablet or computer). The measurements provided for precise, colorful and clear view on display. The supplied software enables to save measured data, to compare and complement the results with RVG treatment. I would recommend using device for dental practice.
Dr Pascal DUTREMEE Manager Cabinet du Moulin Marpent France
Novelty of endodontic was tested and implemented in our two clinics. The apex locator Smart PAL Bluetooth version satisfied our expectations. It works well at different conditions in dental root canals. The obtained working length of dental canal is accurate. The device is universal and has a distinguished feature- to be integrated with computer and software of RVG system. We have used this innovation in endodontic courses at university.
Dr Virgilio Mariano Leonel, MN39285 Endodontist and pre-teacher of the dentistry faculty of the University of Buenos Aires Argentina
Hi! I am a lecturer in Endodontics and have been using your Smart PAL apex locator for last six months. I am quite happy with the results and I have convinced my students to buy this device as well.
Dr. Dr Fahd Khalid BDS MS BDS MS (Endodontics) Pakistan Islamabad, Phone: + 923009860100